Student Program Co-Chairs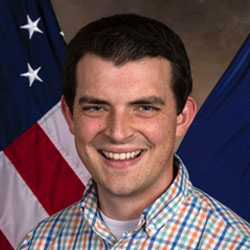 Taylor Duffin is a Ph.D. student at the University of Tennessee. His research focuses on molybdenum cermet fuel materials for nuclear thermal propulsion, specifically their high temperature behavior in a hydrogen environment. He received a Master's in Nuclear Engineering from Penn State in 2017 and a Bachelor's in Chemical Engineering from the University of Utah in 2015.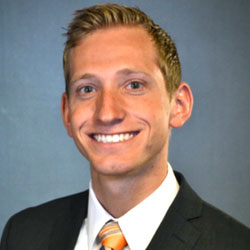 Neal Gaffin is a doctoral student at the University of Tennessee Knoxville studying Nuclear Engineering. He plans on obtaining a Master's degree in Materials Science and Engineering. He received his undergraduate Bachelor's degree in Chemical Engineering from Brigham Young University. He is currently researching the effects of neutron irradiation on ceramic fuel materials for use in nuclear thermal propulsion.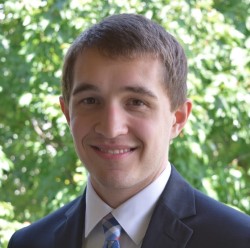 Tyler Steiner is a nuclear engineering Ph.D. candidate at the University of Tennessee, Knoxville. Tyler is using the In-Pile Experiment Set Apparatus (INSET) to serve two primary research functions. The first use of INSET is to provide a high temperature, subscale, steady state, in-pile experimental testbed for nuclear thermal propulsion related interests. Tyler is also using this high temperature environment for computational thermal radiation heat transfer solution method verification. He received his B.S. in Nuclear Engineering with a minor in Astronomy from Penn State in 2017.